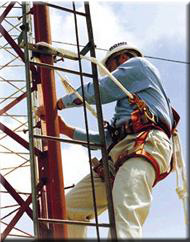 Antenna Experts offer its installation service for antennas installation, which includes installation of antennas, surge arrestor, aviation light, routing of cables, adjustments and tracking of antennas and commissioning of voice or data radio link.

The objective of Antenna Experts Installations division is to provide turnkey solutions for antenna system installation projects. Our experience from high profile installations allied with high quality antenna products gives Antenna Experts a unique advantage within the marketplace, to be able to offer our valued customers both products and services together with outstanding efficiency and low cost.

Antenna Experts would be pleased to discuss your specific requirements for installation and commissioning of your voice or data radio link.